Bonus Prize Period #15 will feature a FREE DUAL BOX BREAK of 13/14 PANINI DOMINION!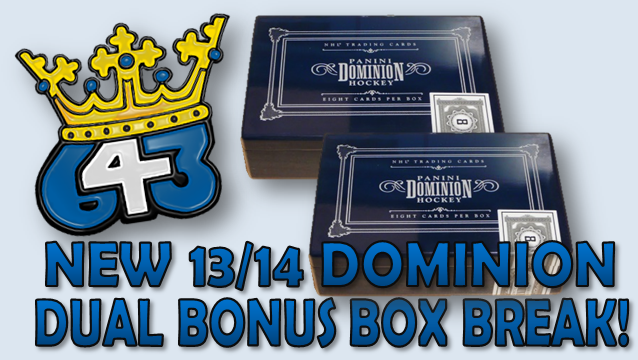 Once again, the Top THIRTY Members will each receive 1 Free Team in this Box Break!


Your Member # will determine your draft position!
PLUS...
Compliments of Mike & Todd
We will randomize all team winners from BPP#15:
- Spot #643 will win a $25 Bidding Credit in Golfnut77777 Box Breaks
- Spot #56 will win a FREE Box of 10/11 Zenith from Subterfuge
ALL Listings from Prize Period #15 will be randomized for these Prizes, so SO

EVERY

SINGLE TEAM WON AT 643 COUNTS!
Once the Prize Pot fills up, we will announce that Prize Period #15 will end in one week from that time.
CHECK THE 643 TOP MEMBERS HERE